Community Advocates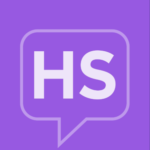 By Editorial Team

·

October 29, 2020
In order to stay up to date on latest treatments, drug discovery, clinical studies and how to cope with hidradenitis suppurativa every day, HSDisease.com brings you frequent articles, points of view and advice from leading patient advocates and experts.
Current advocates
Allyson Byers
Allyson Byers is an HS warrior who has been battling this disease since she was diagnosed at the age of 22. She first shared her story for SELF Magazine and has been writing first-person essays and reported articles about HS ever since. She is passionate about helping others learn how to advocate for themselves to get the best possible care. Read more.
Keevin Collier
Keevin Collier Sr. discovered his passion for the outdoors at a young and impressionable age. This connection to the outdoors kept him out of trouble as a teen and still influences his life's work today. In 2009 Collier was diagnosed with "HS" (Hidradenitis Suppurativa), a skin disease that lands in top 5 most painful conditions affecting xx number of people globally. Read more.
Jasmine Espy
Jasmine "IVANNA" Espy is a journalist and filmmaker from Detroit, Michigan residing in Los Angeles County, California. IVANNA is a 27-year-old living with Hidradenitis Suppurativa. She was diagnosed at the tender age of 11. Since then, it's been her desire to spread awareness and advocate for the community. It's taken her over a decade to be able to speak out about living with HS, but she is finally here. Read more.
Selina Ferragamo
Selina Ferragamo is a 25 year old librarian from Long Island, New York. Although she's suffered from Hidradenitis Suppurativa since high school, she only first found out what it was when she needed to get her first surgery for it at age 22. 3 surgeries later, she still is suffering from HS and hopes to speak out about her experience living with it. Read more.
Chaz Frazier
Chaz Frazier is a sports broadcasting graduate from the Walter Cronkite School of Journalism and Mass Communications. Read more.
Jessica Mangiaracina PA-C
Jessica Mangiaracina is a Dermatology Physician Assistant practicing in Westchester New York. She diagnoses and treats general dermatologic disorders, conducts full body cancer screenings, performs skin biopsies, melanoma imaging, suturing, and wound care. Read more .
Pooja Parikh
One morning, the summer before her sophomore year of college, Pooja Parikh awoke and could not sit up due to immense pain and pressure on her sternum. What her doctors initially thought was a localized bacterial infection led to over a dozen courses of antibiotics, harmful misdiagnoses, and half a dozen surgeries before she was correctly diagnosed with hidradenitis suppurativa two years later. Read more.
Chelsea Perry
Chelsea is a holistic lifestyle blogger and Hidradenitis Suppurativa advocate who uses social media to bring awareness to chronic illness. With a Bachelor's degree in Public Health from the University of South Carolina, Chelsea's passion for health and wellness inspired her to create an online social platform to inspire others. Read more.
Tk Sellman
TK Sellman, RPSGT CCSH is a career journalist (Columbia Chicago, '90). She was diagnosed with idiopathic hypersomnia in 2010, which inspired her to go back to school to become a sleep technologist in 2012 and a professional sleep educator in 2014. Read more.
Regular contributors and moderators at HSDisease.com are offered compensation for their contributions to the HSDisease.com community. If you are interested in joining our team, please contact us at [email protected].