​​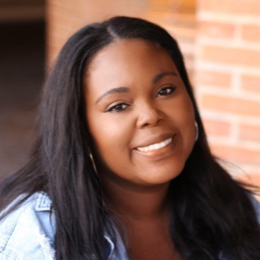 Crystal Moore aka Crystal Summerz is a content creator and activist. She was diagnosed with Hidradenitis Suppativa better known as (HS) at 12 years old. Then diagnosed with ADHD at 15 and type two diabetes at 28. After each of her diagnoses her life was altered a bit. There were doctors' appointments, emergency room visits, tears cried, and tons of emotions felt. As a 12-year-old lots of time was spent feeling ashamed and unheard. The emotional toil was probably more painful than anything.
At 15 years old her life was altered yet again, after being diagnosed with ADHD and her teacher advised her to take the medication to aid with weight loss. She was given aid and time to talk with a school therapist. "I believe the pain I felt daily, the embarrassment and overthinking made it hard to focus". HS can cause insulin resistance, which may have led to her diabetes diagnosis at age 28. This most recent change has inspired her to learn more about HS and diabetes and become an activist. She wants others to know there is a community. "No child should have to feel alone or ashamed."
She wants to help others manage their health both mentally and physically. She decided to be the change she wanted to see by posting very personal and sometimes awkward HS and health content to raise awareness and to unite the community. At first "I was embarrassed and ashamed but, when I saw how it meant so much to so many people and said they're glad they have a safe space to talk". She knew she had to continue #HS.
Click here to read all of Crystal's articles on HSDisease.com.