Kathryn Marie Shusta
Last updated: August 2021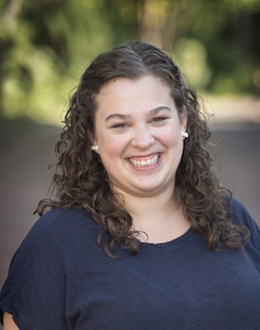 Kathryn Shusta is a social worker and health advocate. She has had Hidradenitis Suppurativa since she was 10 but was not diagnosed until she was 17 years old. It was a huge relief to have a name for these symptoms. Even then, Kathryn struggled for many years with her HS and the social implications of this chronic illness. Kathryn began her Instagram, KS and HS, in 2020 as an outlet for her feelings about HS. Since then, Kathryn has found advocating and helping others to be rewarding and inspiring. Kathryn's hope is that through advocacy work and raising awareness with HSDisease.com, HS will become common knowledge. With that, people with HS will be less lonely, more informed, and able to quickly access treatment.
Kathryn's background is in social work and public administration which informs her practice in advocating for HS awareness. She promotes factual information based on research and evidence-based best practices through the lens of her own HS experiences. In addition to HS, Kathryn strives to bring awareness to health care equity, other chronic illnesses, mental health, ADHD as an adult, and social justice. She is obsessed with florals, Harry Potter trivia, and fighting injustice. To bring her joy, she likes to take wistful walks through meadows and boat rides on a warm day. For fun, Kathryn likes to crochet while watching (pretty much) any period piece like Downton Abbey, Call the Midwife, or Pride and Prejudice.
Since starting her Instagram @KSandHS, Kathryn started @ThisIsWhatHSLooksLike which shares real pictures of HS submitted by followers anonymously. The intention is to show people and medical professionals exactly what HS looks like to increase awareness and aid with diagnosis. Recently, Kathryn debuted her blog which can be viewed at ksandhs.com.
Click here to read all of Kathryn's articles on HSDisease.com